---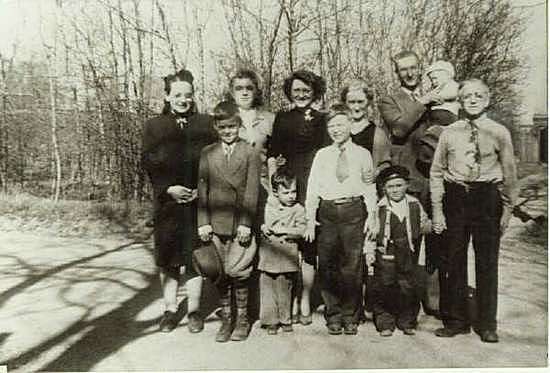 Back row, Mildred Albro, Laura Cobbe, Pearl McGarvie, Agnes McGarvie, Howard Albro Jr. holding baby Stanley Albro.

Front Row, Bobbie Macumbe (neighbors nephew), James Herkit (Farone), Frank Porter (Pearls Cousin), James Albro with sailor hat, Grandpa Robert Cobbe.




Picture taken about 1946.
Move the cursor over the faces to see the names.
---